Design
Yuri Kim / Brand Design / LINE Plus
Yuri joined LINE in 2017, coming here because of the chance to engage in work with a global scope. And, in fact, she has done just that, participating in the creation of global, company-wide internal guidelines and global service branding. With the background in mind, Yuri agreed to talk a bit about her four years at LINE—what she's learned so far and what she's hoping to do next!
A quick three-line summary
Yuri is in charge of designing brand experience.
Yuri's favorite LINE STYLE category is "Work Intensely and Be Focused!"
Impressed by LINE's response to COVID-19!
About work
Q

Please tell us about your work in brand experience design.

My primary role is to ensure that LINE services and brand images offer a consistent user experience. The most important part of my job is to create company-wide brand guidelines and share them with the people in charge of developing our services. These guidelines are designed to help service representatives communicate with external parties, so everyone stays in sync with our unique branding rules. All of our services are rooted in our brand guidelines. And, if there is a new service launching, I help create a new brand identity that captures the purpose and objective of the service. I create a brand logo unique to each service and come up with new rules about how the logo should be depicted within the service. For example, recently I have been focused on design arrangements for LINE TODAY, so the service offers a consistent user experience. We also design products and the spaces where we meet our users. As LINE has recently launched a credit card business, I have been in charge of designing the physical cards. I designed a rechargeable credit card that was released in Taiwan, and I recently participated in a project for designing and distributing a credit card in Japan.
Q

Please tell us about some of your more memorable global projects.

My first global task was by far the most memorable. It was a project to design a stored value card (SVC: prepaid card), combining the LINE Pay brand with iPASS, a famous transportation card company in Taiwan. Prior to this project, most of my offline design projects had focused on paper-based projects, so I was a little bit nervous about doing card design for the first time. After exploring a wide variety of card design references, I remember being amazed to learn there was so much more diversity in this area than I ever expected. LINE's cards usually came in simple designs, but since the key references in Taiwan were mostly fancy cards, it was refreshing to see how diverse card design sensibilities could be. Also, as the Taiwanese people particularly liked the LINE FRIENDS characters, we were asked to make the design based on those characters. Therefore, we had at a wide range of elements. Because it was a new field for me, I had to be more cautious. I did a lot of research and had many design concerns. I immersed myself in new design ideas, communicating actively with the project team. Eventually, we were able to launch the card with a new design that combined LINE's tendency toward simpler designs with the card design trend that I had in mind and the credit card style of Taiwan and the characters. The project was quite successful. We ran out of cards immediately after the launch. We were on a tight schedule to create and launch the next version of the design. Fortunately, as both Final Proposal A and Final Proposal B were received well internally, I was able to respond quickly by adding a subtler touch to proposal Final Proposal B. I had to respond quickly, but I was really pleased as my project received an extremely positive response. Since I was able to experience a new design environment and personally participate in the printing inspection during my visit to the local card factory, it remains in my memory as a fun and interesting project.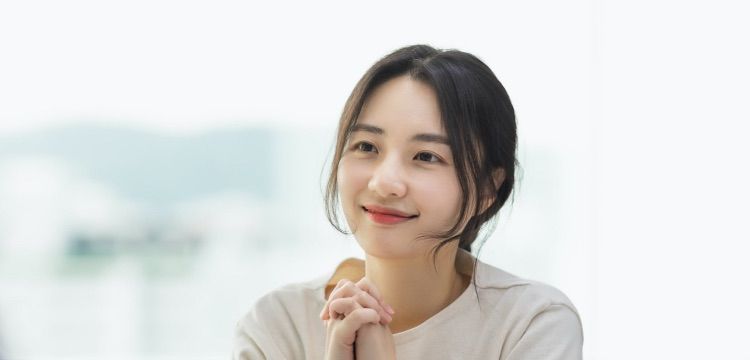 Challenges and failures
Q

I suppose not all of your experiences have been pleasant. Please tell us about some problems you've faced and how you dealt with them.

It may be hard to call this a failure, but there was a project that was less well-received than I expected due to external circumstances. We had plans to launch a new Olympic-themed credit card in time for the 2020 Tokyo Olympics. People in Japan still prefer to use cash, so the credit card market is not yet active, however, this was a good opportunity to try a new design in the Japanese market because there is a big national push being made for the Tokyo Olympics to transition to credit cards. The credit card was released, but, as you must know, the Olympic Games were postponed, so the card distribution rate was lower than expected. Also, because the credit card market there is not active, there are not enough vendors that can mass-produce our design. Since there was a gap between what I wanted to portray through the design and what I was actually able to portray in real life, there were limitations with the design and we had to find a new vendor in the middle of the project. Still, we received feedback that the market found the design to be okay, and, although we were unable to reach our target distribution rate due to the surrounding environment, I know that the credit card continues to sell. The project offered me an opportunity to realize that the external environment as well as timing can play a critical role in projects, no matter how good the design is.
What do you need for success?
Q

What kinds of competencies do you believe you need to perform your work well?

I can tell you three things: visual sense, the attitude of solving issues from the user's perspective, and communication capabilities. First of all, you need to be born with a natural visual sense, but you also need to work hard to keep on trends if you want to survive in the industry. I feel compelled to engage in design-related research almost every day, making an effort to maintain my visual sense. Also, when I come across an impressive design, I make sure to save it, and when I begin a new project, I look up those references for inspiration. The LINE STYLE item that I place great importance on is, "Work intensely and stay focused." It is difficult to come up with new ideas all the time, which is required by the nature of design work. It can take up a lot of my time. However, I believe that if I continue to collect and study trends, that helps reduce the time I need to spend coming up with the design. Next, I believe that understanding users is very important in design work. I may think that a design is good but users may feel differently about it. In order to control this gap, I read design-related books and marketing books to figure out what users and consumers want. When designing an actual service, I seek advice from service planners who are closer to the users and ask for opinions from my design colleagues in an effort to create better designs. The last one is "communication capabilities." When I need to collaborate with other groups or give guidance, I often convey my opinions through images, but I try to be clear and make sure others don't get a different meaning from those images. Depending on the service, my work can mean working with LINE BANK, LINE TODAY Team, or the HR Team, so I try to communicate as clearly as possible to ensure that all my colleagues understand the same design and branding ideas.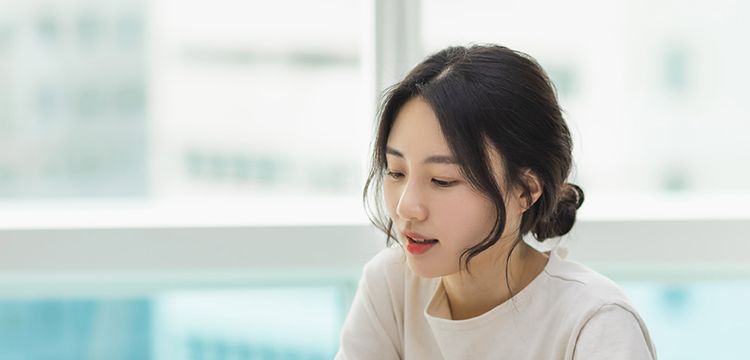 Special experiences at LINE
Q

Is there anything unique about the culture of LINE that you'd like people to know?

The company's response towards COVID-19 was particularly impressive. I feel the reaction was quick, but calm — perhaps because working from home was already an option here, even before the outbreak. It is also amazing that the company is considering launching a new working system designed for the post-coronavirus era. Whenever there is a change in the COVID-19 situation, I get informed of the details and how to deal with the situation through an email they send to every employee, which really shows how focused everyone is. As the company took care of us in many different ways, it was great to have an environment in which I could create designs without having to worry about COVID-19. It was especially good that the company provided computers and other equipment for us to use to work from home.
Q

Was there anything you found difficult to adapt to?

I think it was difficult to adapt to the work system in which one person takes charge of each project. It was difficult to assume such a heavy responsibility, but I have fully adapted to this approach now, and am used to communicating with the project leaders and exchanging feedback with the other designers as we work to improve our projects. I also have come to believe that it is more efficient for individuals to complete their own projects with a sense of ownership, rather than having multiple people work on a single project.
Wrap-up
Q

Can you leave a few final words for those who may be interested in your position?

Since my current goal is to grow my skills by experiencing as many different tasks as possible as a designer, I believe I am approaching my goal. The environment here allows me to get a diversity of experiences. Just as I joined LINE to obtain global experience, I have been able to experience various services and global challenges here. If any of you have the same goals and expectations as I do, it would be great to have you design and grow together with us.